Out of the City, Into the Hills.
Behind the process:
Starting with the website copy, I wanted to convey a feeling of wild exploration, a place where families can feel safe, a place where Texans can have acreage of privacy and luxury, but can still be close to Austin city limits.
About Serene Hills
Serene Hills is a luxury neighborhood and residential development in Lakeway, Texas. Keeping a select plot of acreage marked for development, and the other areas to be left undisturbed, Serene Hills was looking to convey access to the countryside, environmentally-friendly attitudes and a luxury aesthetic.
Telling a Cleaner Story
They needed copy that could cleanly, accurately convey their lifestyle brand as well as their mission statement of coexisting with nature, near the Austin, TX area.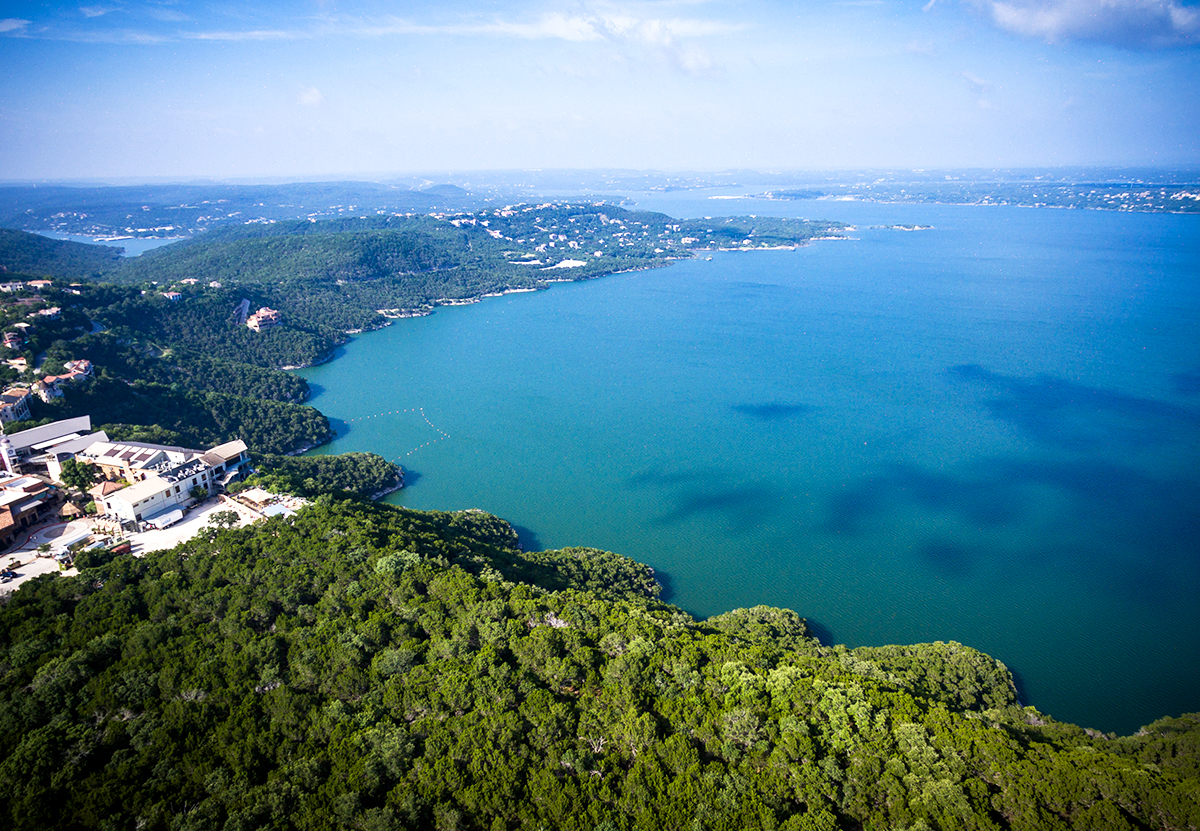 Behind the Process:
Serene Hills is a place where nature is your neighbor. Expanding on the nature concept, I tried to get rid of the idea of keeping up with the Jones' altogether, and make nature the centerpiece of the website copy. Breathe in, breathe out — you're in the Hill Country.
What they were looking for:
Based in the Texas Hill Country, Serene Hills was looking for a modern take on a storied past. Specifically, something that combined both a take on their reserved no-build acreage as well as their Texas history.
Behind the process:
I began with a simple brochure to convey their messaging in as straight-forward a way as possible, and built outward from there.
Print Advertising Las Colinas del Lago
High above the rest, Serene Hills was opening their final subdivision at the tallest peak in Lakeway with 20 exclusive lots. We gave them a landing page, Google Ads, Facebook Ads, and a full page ad in 4 territories for Community Impact.
Ads published within Austin American Statesman, Austin Monthly, and Community Impact
Much of Serene Hills marketing efforts including the research, planning, strategy, creative and advertising execution of a bi-annual event on Serene Hills model home properties. Below are some examples of those efforts, including print ads, brochures, press releases and more.
For Serene Hills, we created a monthly content marketing strategy to keep the website blog fresh, and give their audience (realtors, builders, buyers, and the HOA at Serene Hills) any and all updates they might need to generate PR and good will, all through Mailchimp.
Facebook & Instagram
Organic & Paid
Under the Stars, Above the Lake
With gorgeous lake views, miles of hike and bike trails and room to run, we wanted to let the beautiful homes speak for themselves as much as possible. In our Facebook ads, we focused on those key audiences: realtors, buyers, builders. We wrote short, succinct copy to grab their attention and bring them to the website.